BS Content Studio 1.005 - Update available


September 2015
Dear reader,
thanks to all those who have sent us their feedback about our new 3D tool. Based on your word we have introduced new feature sets. Here is our update for you today.
If you do not have the latest version of BS Content Studio already just start the older version of BS Content Studio and update in background. After the download you can restart BS Content Studio to install the new version. If you are not able to receive the update please download the new version of BS Content Studio from our download centre on our website. Download Center
Below you can find a small overview of some of the changes in the latest version of BS Content Studio.
Latest release notes for your reference http://sdk.bitmanagement.com/BSContentStudioReleaseNotes
Best regards,

Peter Schickel
CEO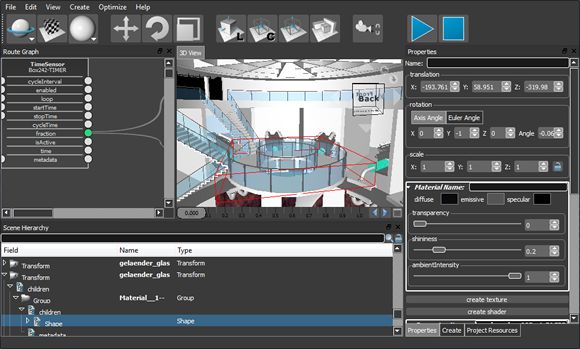 BS Content Studio
Author once - deploy anywhere - HTML5, WebGL, X3D, X3DOM, X3DB, VRML, Collada on Windows, Mac, Linux, iOS, Android, IE, FF, Chrome, Safari.
Contact us for more information about your favorite deployment platform at info@bitmanagement.com
BS Content Studio - New features in version 1.005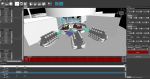 Multi Timeline
We have extended BS Content Studio's animation system.
With the new multi timeline it's now easier to animate multiple 3D objects at the same time.
---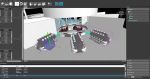 Multi Selection
With the new selection system of BS Content Studio it's now possible to manipulate several objects at once.
---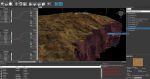 Drag and drop resources
Assign textures simply by dragging and dropping it from the project manager to your 3D objects.
---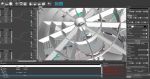 Hide/Show 3D Objects
In a complex scene you can hide or show parts of the 3D scene to have a better overview to the 3D objects of your interest.
---

Updated online manual
Due to the major changes in this version we have updated the standalone manual which is shipped with BS Content Studio and of course we updated the online manual.
---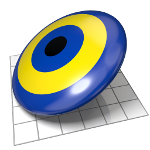 Further Release Notes
If you are interessted in further reading of this update please take a look into our Release Notes
---
For any questions, comments or suggestions in relation to
the Bitmanagement business letter please send us an e-mail.