November 2015
Dear reader,
the only constant in today's IT business is change. However we want to take the burden from our customers to keep abreast with the changing 3D technology. So you can focus on your business logic and applications and leave the rest to us.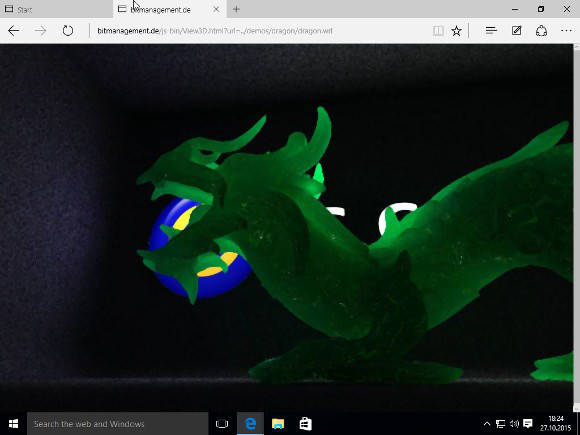 BS Contact family in browser on Windows 10 - state of the art and downwards compatible
In the quest to deliver state of the art technology for your projects our 3D rendering engine BS Contact has been updated for the latest windows system. So your customers can use 3D in the browser on Windows 10, Windows 8.1, Windows 8.0, Windows 7 and Windows XP. This is in line with our strategy to support all major browsers, e.g. Edge, Internet Explorer, Google Chrome, Firefox and Safari. As there are many older machines out there the backwards compatibility for older machines is a big asset of our software as you can visualize your data consistently over the whole enterprise.
Best regards,

Peter Schickel
CEO