BS Content Studio 1.007 - Update available


July 2016
Dear reader,
we are happy to announce a new release of our BS Content Studio tool.
If you are using it every day in huge projects - like we do - you will find the updates very handy to speed up your work and handle previously complex scenes easily.

If you do not have the latest version of BS Content Studio already just start the older version of BS Content Studio and update in background. After the download you can restart BS Content Studio to install the new version. If you are not able to receive the update please download the new version of BS Content Studio from our download center on our website. Download Center
Below you can find a small overview of some of the changes in the latest version of BS Content Studio.
Latest release notes for your reference http://sdk.bitmanagement.com/BSContentStudioReleaseNotes
Best regards,

Peter Schickel
CEO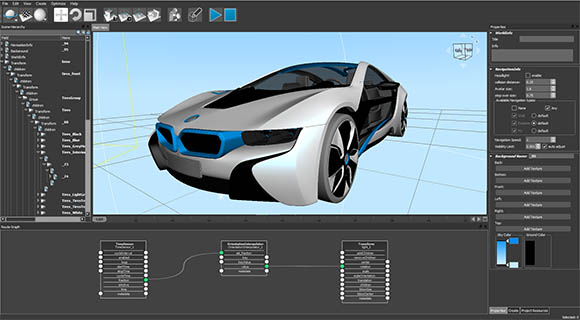 BS Content Studio
Author once - deploy anywhere - HTML5, WebGL, X3D, X3DOM, X3DB, VRML, STL, OBJ, Collada on Windows, Mac, Linux, iOS, Android, IE, FF, Chrome, Safari.
Contact us for more information about your favorite deployment platform at info@bitmanagement.com
BS Content Studio - New features in version 1.007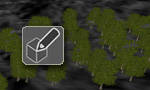 Object Paint

A new tool let's you paint 3D objects onto your scene. This gives you the ability to quickly create natural looking environments.
---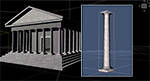 Isolate View

If you create huge complex scenes, it's easy to lose the overview. In order to counter this problem we added the Isolate View mode. In this smaller sub-view you can modify and animate the 3D models without getting disturbed from less relevant 3D Models
---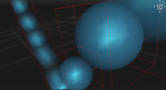 Extended Animation

To speed up the animation creation of simple animation we added a tool to create the animation for you.
---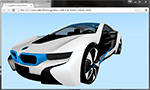 X3DOM Export improvements

The export into X3DOM is improved and supports new navigation types and visual effects .
---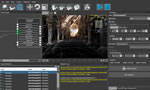 Improved program stability
We have fixed many reported tickets and enhanced the workflow.
---

Updated online manual
Due to the major changes in this version we have updated the standalone manual which is shipped with every BS Content Studio and of course we updated the online manual.
---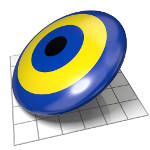 Further Release Notes
If you are interested in further reading of this update please take a look into our Release Notes
---
For any questions, comments or suggestions in relation to
the Bitmanagement business letter please send us an e-mail.